StoryPRO Walkthrough
Welcome.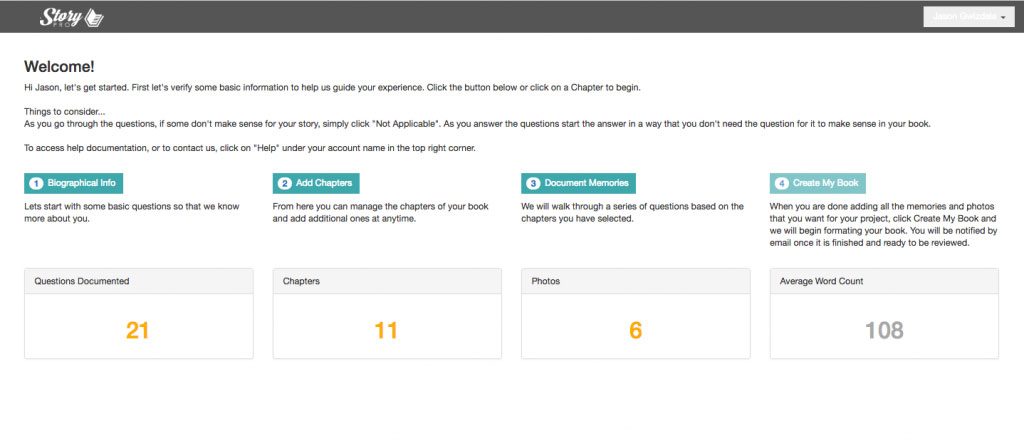 First we ask some basic questions to document your biographical data.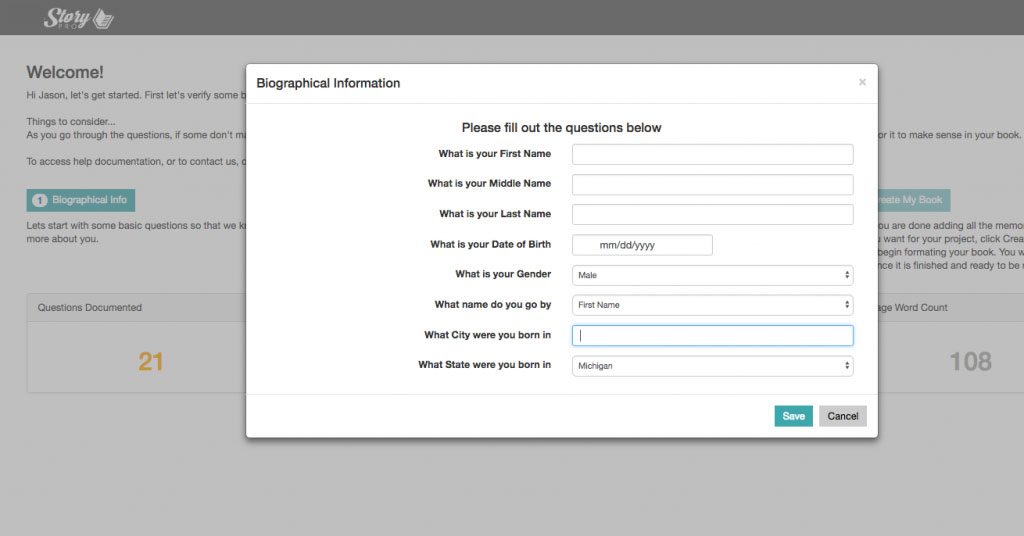 Then we prompt you to add chapters that pertain to your personal life story.  These can be added as you go, or you can add a custom chapter for special segments of your life that may be unique to you.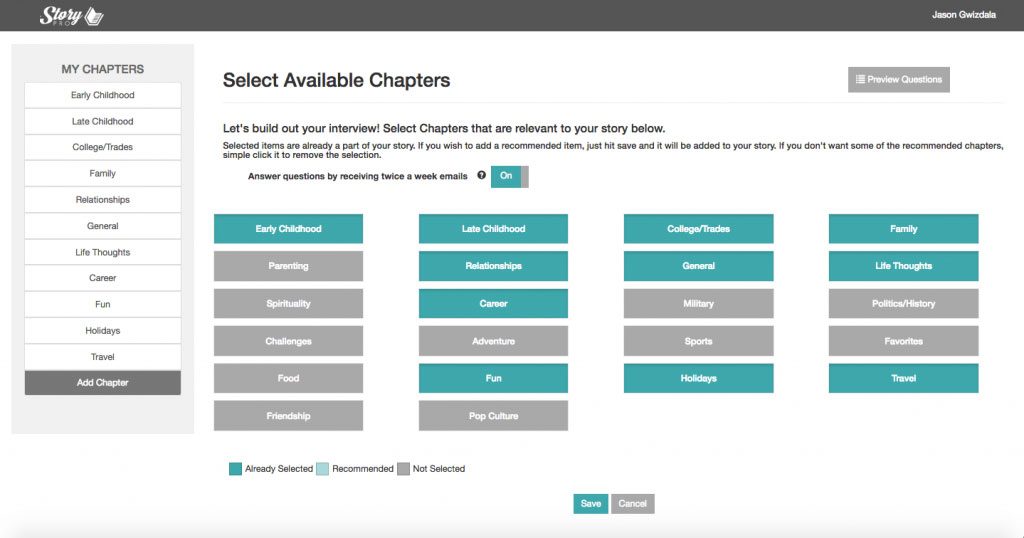 Go through our Memory Prompts to document your story. If a prompt does not apply to you, simply mark it as not applicable and continue the process. We have hundreds of prompts to trigger memories you likely haven't thought about in many years.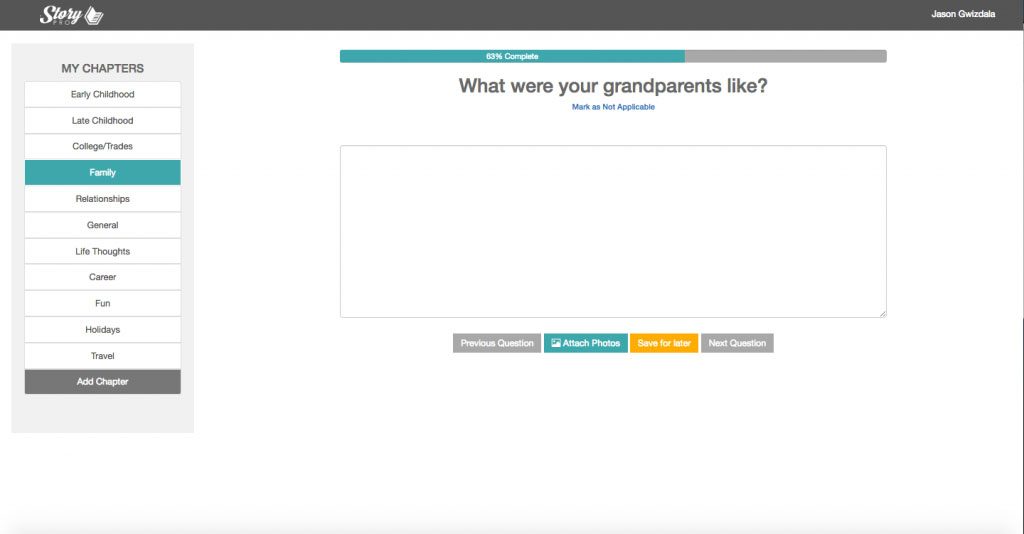 Once you are done, click 'mark my story as complete' and we will compile your answers into your book layout to review.