Show them you care
Many people don't think their stories and memories are interesting to anyone else.  Giving the gift of LifeStoryPRO gives you the opportunity to say "They ARE to me!"  LifeStoryPRO will give them the opportunity to share stories and details that you've never heard before.  All our lives are indeed very interesting to our loved ones.
KEEPING MEMORIES ALIVE
With LifeStoryPRO, your loved one can share their amazing stories and adventures with their grandchildren's children. We help them document the details so their contributions are honored and remembered.
Fun, Easy, & Self-Paced
We've made it easy. A guided process provides the memory prompts and they can reminisce while we build their autobiography.  With LifeStoryPRO, they can share their treasured memories in a beautiful hardcover book that can be passed on for generations.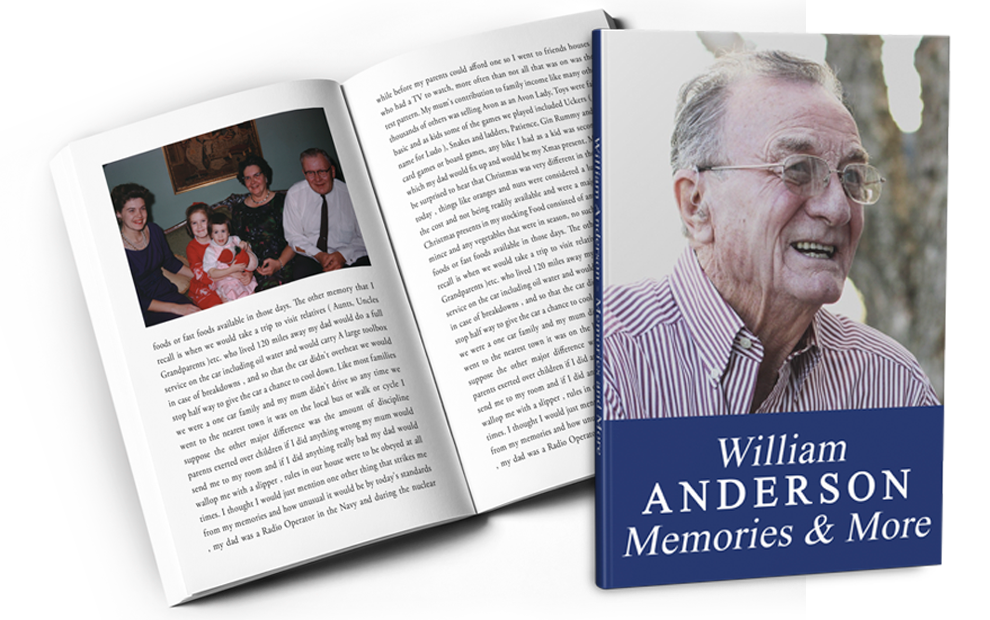 Give them the Gift of a Lifetime of Memories
Show them you care about preserving their memories, stories and histories for future generations!